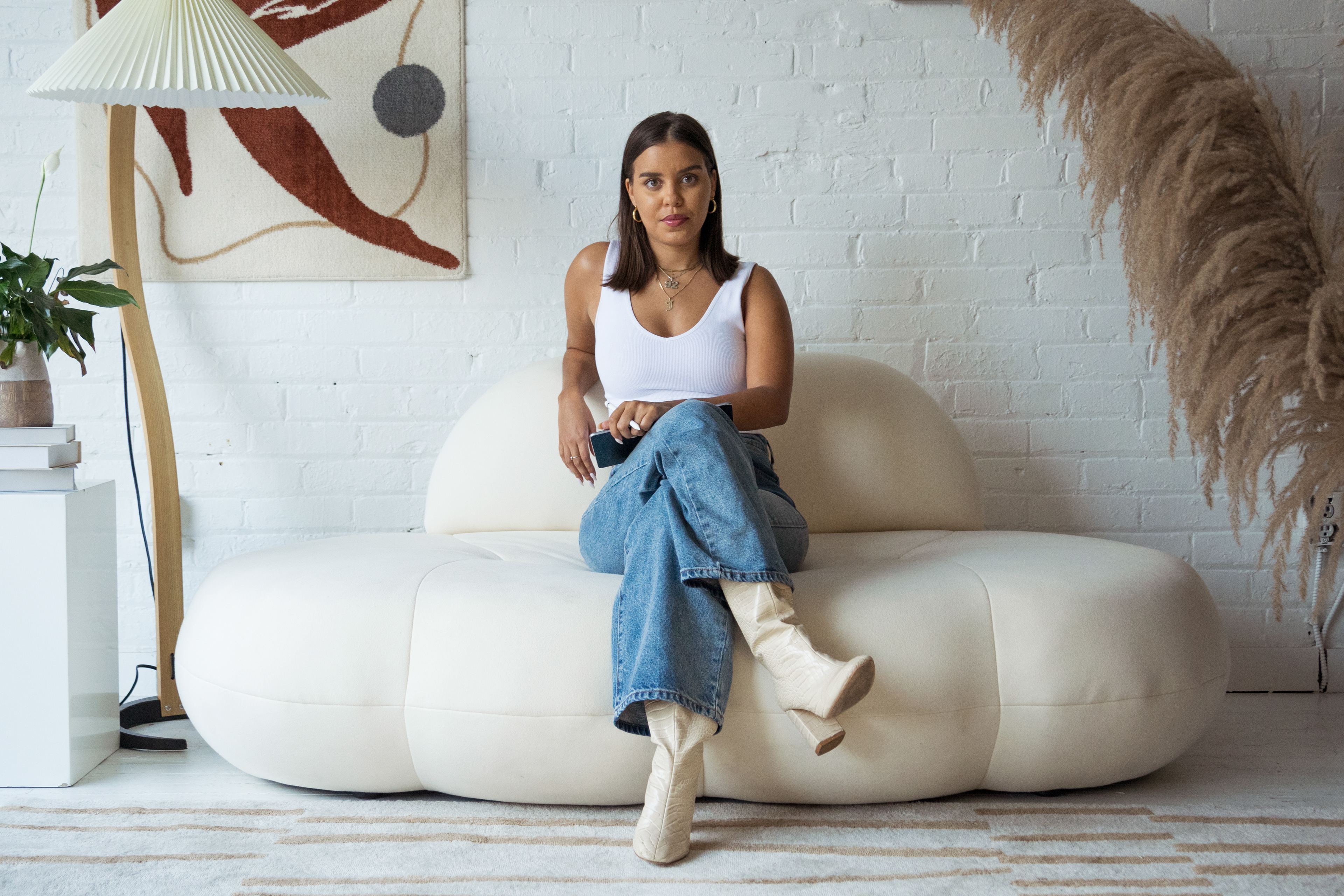 Hey! My name is Justine and I'm obsessed 🗣 with all things Design & E-Commerce!
I first started an E-Commerce store in 2015 selling vintage clothing and soon realized my passion for running the day-to-day of the business far outweighed my love for vintage itself—which is saying a lot, because I love a vintage outfit!
However, like most small business owners, I was learning as I went and had to wear all the proverbial hats myself. One of those hats I loved in particular was creating the different graphic elements for my business... even though I wasn't exactly the best at it—looking back at the graphics I created in 2015 gives me an immediate jolt of embarrassment 😅.
So I went to school for Graphic Design to up my game! After graduating 🥳, I quickly found myself booked and busy as a Freelancer, creating everything from motion graphics, ad campaigns, email blasts, social media branding, logos.. you get the picture, I did it all!
Then, I got a job designing websites for small business owners and teaching them how to optimize their sites for Digital Marketing. This perfectly aligned to my increasing interest in User Experience Design. So I went back to school yet again (on the side this time) for UX Design to learn how to create the best E-Commerce experience possible!
Cut to today, I've helped build and optimize 100+ websites for small business owners in almost every sector imaginable 👩🏽‍💻.
From running my own business, to working with the aforementioned 100+ clients, I've built a key understanding of all the different facets that keep the ball rolling in various industries. From that experience, I've found a love for Web & UX Design, Digital Marketing and Copywriting (with SEO always in mind).  I look forward to further honing in on these skills as I continue to learn on a daily basis.