I created 10 different Illustrations to be featured in a skincare brand's Instagram feed.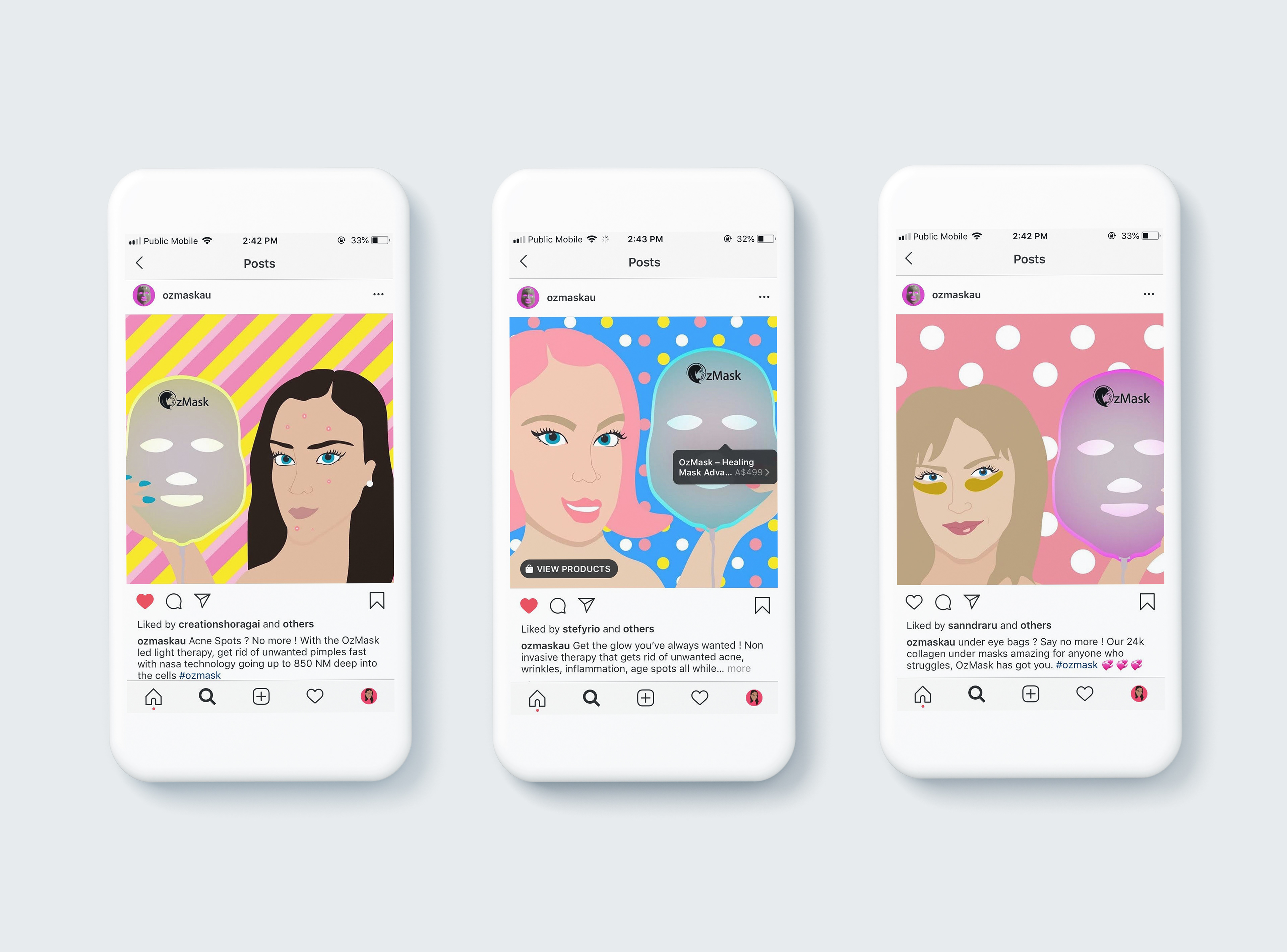 The client instructed me to feature 10 different women holding up the product shown. After researching their website and social media channels, I came up with a colour palette that would be cohesive with their brand. 
Additionally, through my research,  I found the company's "gold eye mask" and decided to incorporate it into one of the illustrations. 
Beyond that, since one of the objectives of the product being advertised is to clear up acne, I illustrated one of the women with pimples in order to help further diversify the content.