150+ pages created to cater to a feminist user. It features illustrations of popular feminists, as well as inspirational quotes, informational blurbs, and important milestones.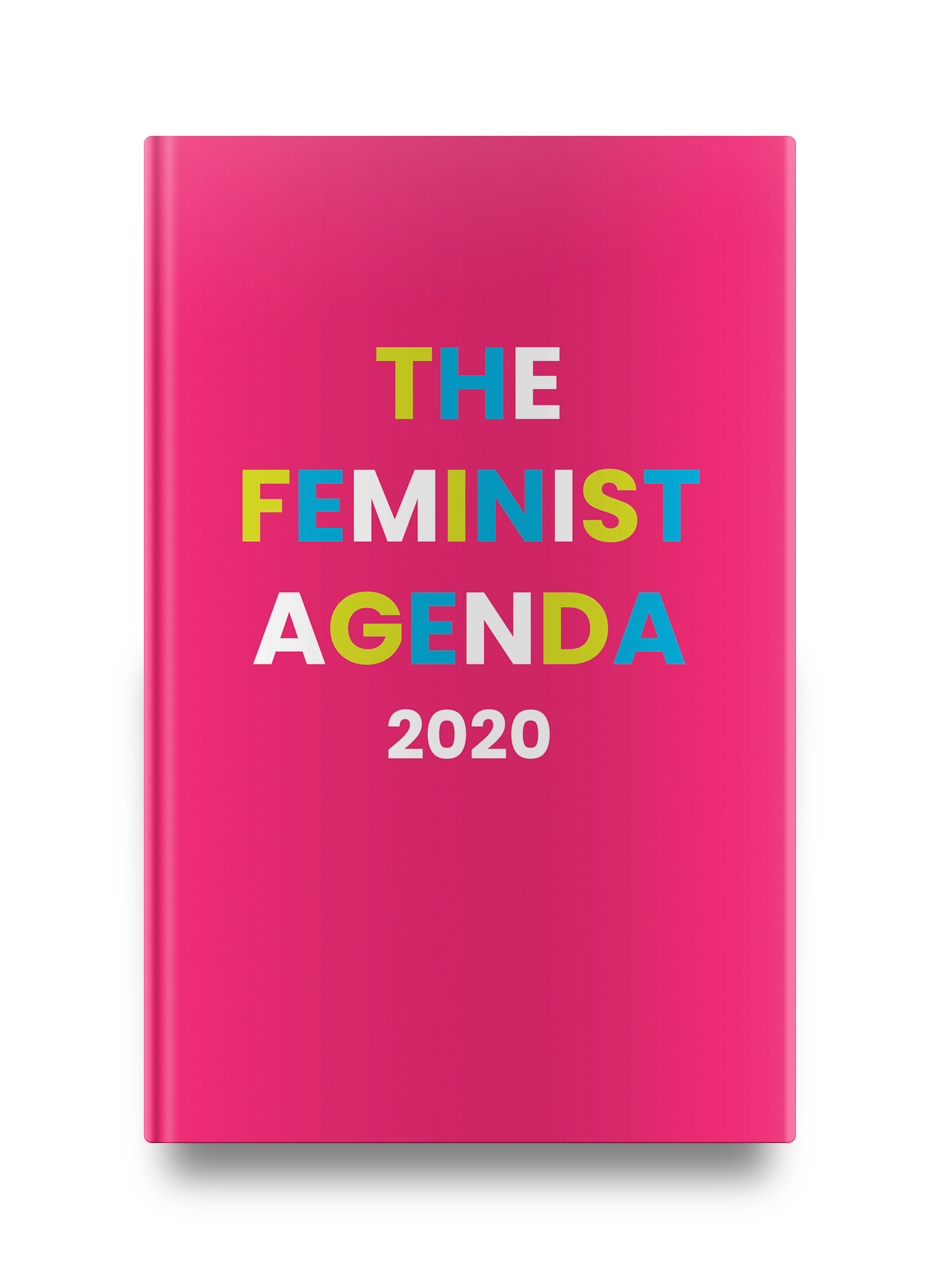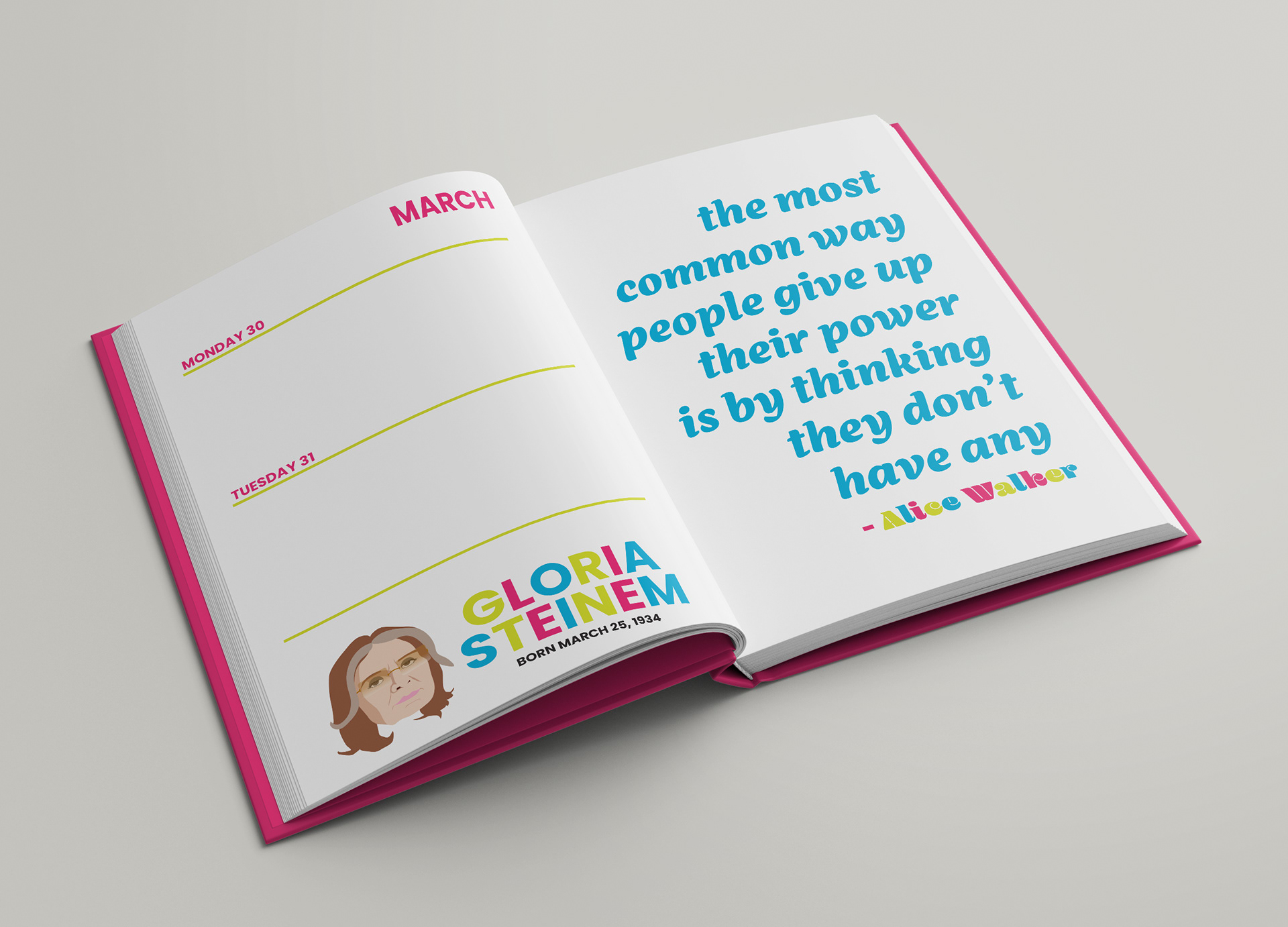 Illustrations are also accompanied by a short blurb written by me to introduce the reader to lesser known figures.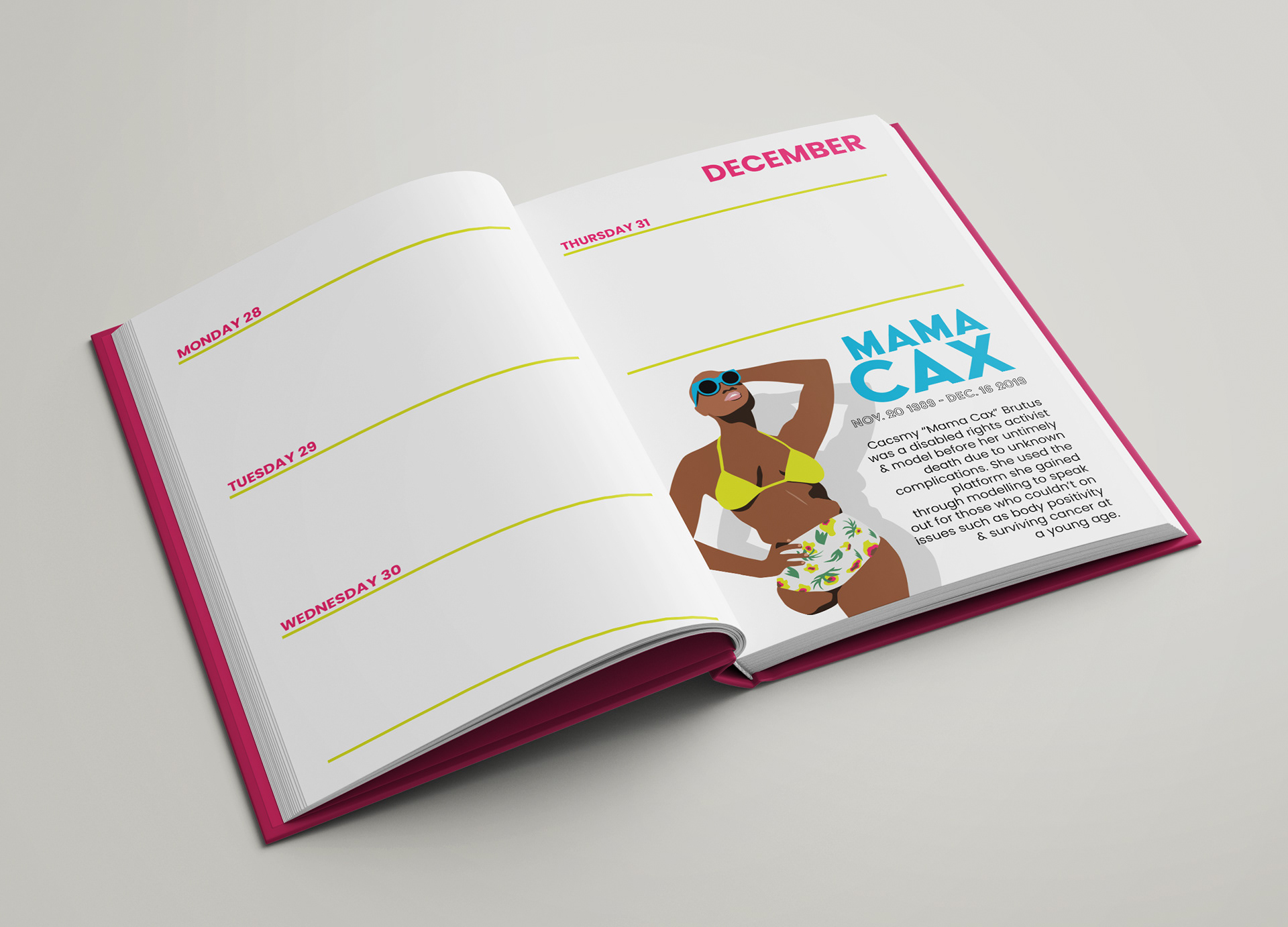 Every month features a full page spread topical to the specific month. Either an illustration of a feminist, or a specific scene is depicted to the right, whereas the month and year are placed to the left.
At the beginning of every month, the user has the opportunity to write in their monthly goals before planning out their week / month.